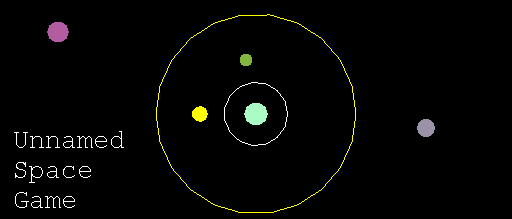 Unnamed Space Game
A downloadable game for Windows, macOS, and Linux
The spirits part of this is that this game encourages the spirit of exploration, and the spirit of loving space!!!
This game procedually generates a solar system for you to explore. Every planet has a different color, different size, and different chance of ores being on there.
Installation
You need Java to play this game
Extract the .zip file
Double click "unnamed-space-game.jar"
That's it!
How to play
When the game boots up, you probably see the following: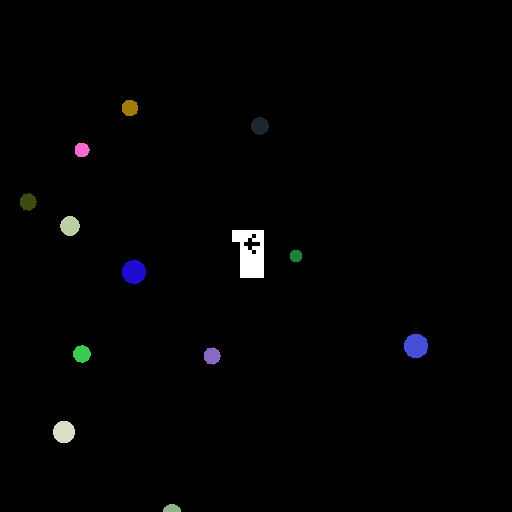 In the middle of the screen you can see a big Enter key. Press Enter to go to your planet. When you are on the planet, you will see this: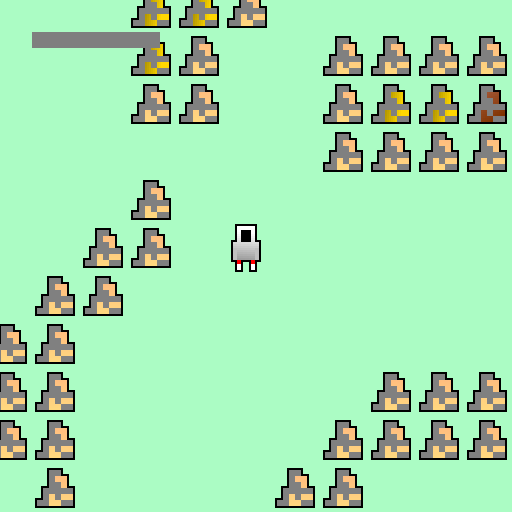 You can now move using W, A, S and D. Using M you can open your minimap, which only shows what you have seen. If you walk in the ores that you can see, you will mine them. After you have mined some minerals, you can press Q to open your inventory. Here you will see all of your items listed. Let me tell you what the items are:

Iron. You need a lot of these to build a rocket, so farm these.

Ammonium. Using this you make fuel. Very important.


Lithium. You currently cannot do anything using this. Game jam life!
Anyways, after you have gathered Iron and Ammonium, you can press E to open your crafting menu.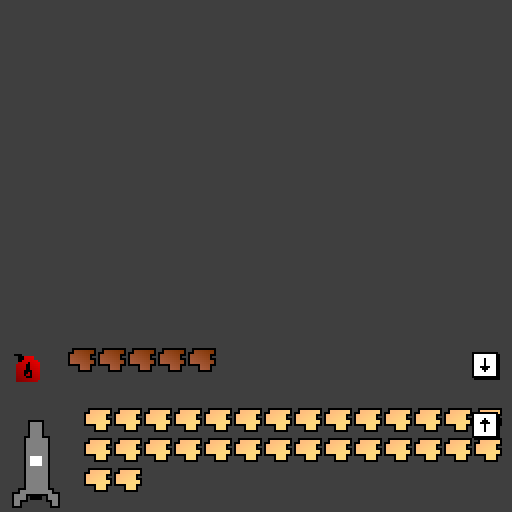 If you want to build a rocket, you will have to press the Up Arrow, which can be seen next to the rocket. If you want to make fuel, you have to press the Down Arrow.
If you make fuel, the amount of fuel will be shown in the top left corner of your screen.
Once you have built a rocket and gathered fuel, jump into the rocket (the top part of the rocket). You will then see this screen: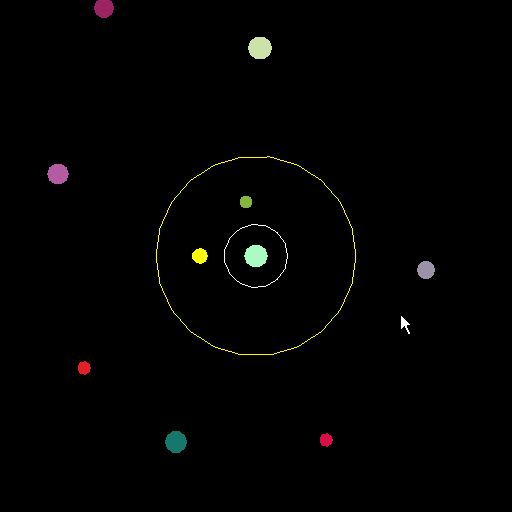 Whoa, you can see my cursor on that screenshot! I dont have Windows XP btw, i just like the cursor.
Anyways, if you press W, A, S or D your yellow circle will start moving. If you go on other planets with your yellow circle they will be selected. If a planet is selected, it has a white circle around it. The big yellow circle around your planet is how far you can go with the current amount of fuel you have.
To go to another planet, navigate to it with your yellow circle and press Enter. You can go back to your homeplanet by selecting that and pressing Enter, and it wont waste any fuel.
You now know everything that is currently implemented in this game! Very cool. Have fun discovering stuff!
Known Issues
Terrible lag when on planets.
When selecting other planets in the planet select screen, the yellow circle isnt exact.
When travelling to other planets in the planet select screen, sometimes the animation will stop too early and the game will softlock.
All planets are the same size
If you go to the bottom right corner of a planet, the game will crash
Download
Click download now to get access to the following files:
Unnamed Space Game Gamejam Release
97 MB